The Munster Theatre Company (the Performing Arts Department of Munster High School) is pleased to present the musical fable PIPPIN, by the composer of the current Broadway hit Wicked, Stephen Schwartz. The Production and Directing Staff include: Larry A Brechner, Producer/Director; Dr. Timothy Bartlett Music/Orchestra Director; and Carol Lynn Brechner, Assistant Director. The Munster Theatre Company production of PIPPIN will feature an ensemble of cast nearly thirty veterans and newcomers in its version including: Bryn Carter as Leading Player, Mike Konopasek and Mike Hughes as Pippin, Ryan Blanchard as Charles, Danielle Tromouliaris as Fastrada, Jessica Conger as Berthe, Heather Phipps as Catherine, and Matthew Tepperman as Lewis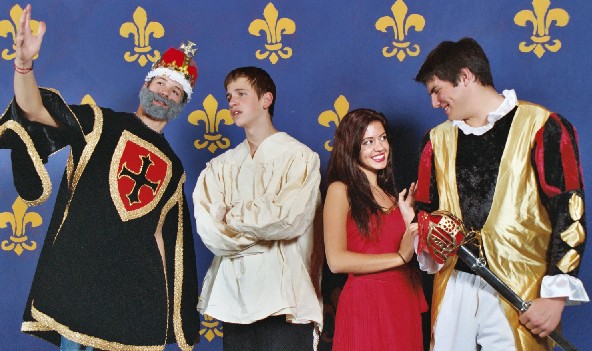 Charles Pippin Fastrada Lewis
PIPPIN begins with a troupe of players appearing on stage guided by the Leading Player, as they endeavor to retell the medieval legend of Holy Roman Emperor Charlemagne's son Pippin. He has returned from his university studies at Padua and begins his search for the meaning and truth for his "extraordinary" life. The Leading Player and troupe guide Pippin though various life experiences (war, love, politics, revolution) with him finding none of these completely satisfying. He final lands dejected with the widow Catherine, a plain, ordinary woman with a small boy and a large estate, who out of pity takes him in. Pippin reluctantly at first becomes a part of the daily routine, and is finally drawn together in a classic musical theater love song. Pippin, feels trapped by this simple, ordinary existence and realizing that this is all his life will be, runs away. Now facing the entire troupe of actors, he is tempted to do the extraordinary Grande Finale for real satisfying Pippin's desire for complete fulfillment
.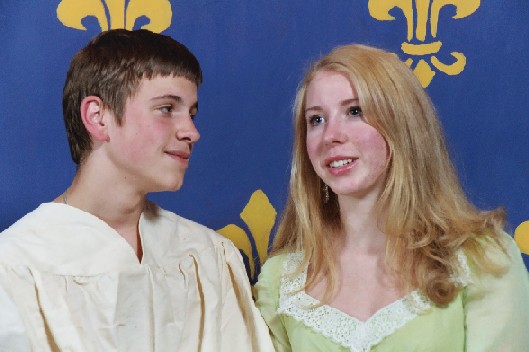 Pippin Catherine
The original 1972 Broadway production was directed and choreographed by Bob Fosse, and starred Ben Vereen, as the enigmatic Leading Player, winning Tony awards for both. The composer/lyrist, Stephen Schwartz, is best known for his work on Godspell, Working, The Magic Show, The Baker's Wife, Children of Eden, Prince of Egypt , Pocahontas and most recently for his current Broadway hit Wicked.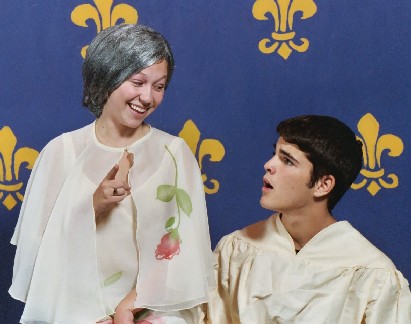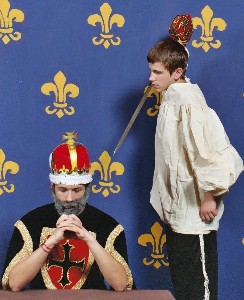 Berthe Pippin Charles Pippin
Pippin will run Thursday, November 10; Friday, November 11; Saturday, November 12 at 7pm, and Sunday, November 13 at 2pm in Munster Auditorium. Tickets are $6 in advance or $7 at the door (senior and student tickets $5) and are available at the Auditorium Box Office on performance nights or in advance by calling: (219) 836-3200 x245, by email at MunAud Box Office or auditorium@iname.com.