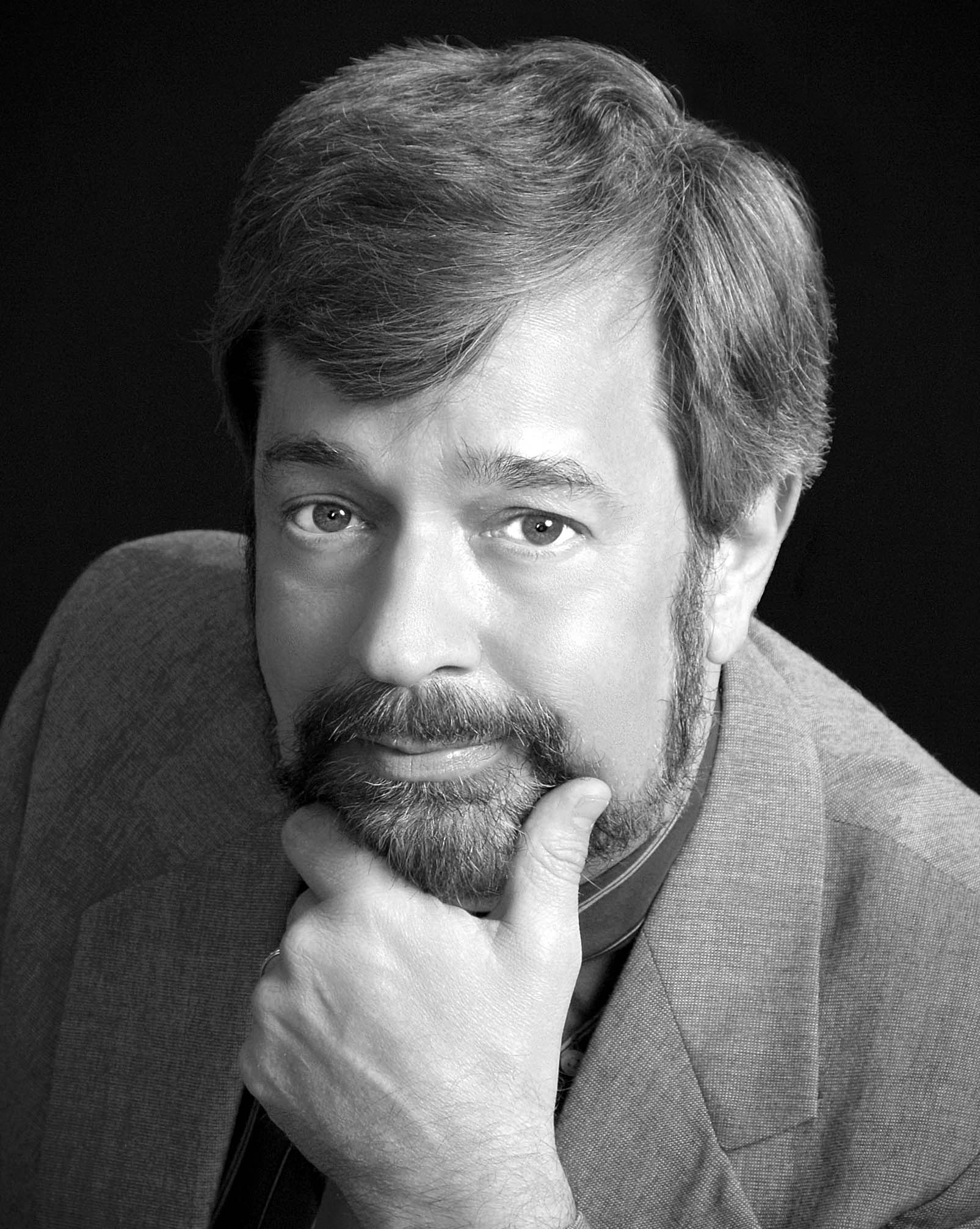 Dr Dr. Larry A Brechner

Larry A Brechner, MA, DFA
MTC Producer/Director
Munster Auditorium Director
Doctor Larry A Brechner - Doctor of Fine Arts in Theatre Studies
Larry A Brechner, "LAB", continues as both the Munster Auditorium Director and as the Producer/Director of the Munster Theatre Company since 1998.
As Auditorium Director, he established the student based Auditorium Staff, which works on all the productions and concerts in the auditorium, including commercial rentals including the very successful Northwest Indiana Concert Association Concert Series that brings national and international artists to the stage. The auditorium current schedule has about 60 events per season, of which at least 15 are client events. Over his entire career Larry has worked on over 1000 school concert/events and over 300 professional concert/events as auditorium director/ lighting designer
As Theatre Company (MTC) Producer/Director, Larry produces two full length plays and two full length musicals per season. MTC unites musical and play productions in to a single entity plus seeks to involve students from all areas of visual, music and performing arts.

In the past seasons he produced over 60 productions and directed 35 very successful Musical productions : Working, Beauty and the Beast, The Secret Garden, Into The Woods, How to Succeed in Business..., Hello Dolly! Children of Eden, Grease, Carousel, You're A Good Man Charlie Brown Guys and Dolls Godspell, Mame, Once Upon A Mattress, The Music Man, Pippin, Brigadoon, Working, The Sound of Music, Snoopy!!!, South Pacific, A Funny Thing Happened on the Way to the Forum, Cinderella, Hello Dolly!, Fiddler on the Roof, and Oklahoma! Over his whole career he has produced/directed over 230 productions. With over 40 years of professional and educational theatrical experience, he has worked as the Theatre Administrator at The Center for Visual and Performing Arts, plus as the Production Manager/Resident Lighting Designer for The Center's resident professional Equity theater since 1992. Prior to that he was the Auditorium Director for 13 years at Highland's Monbeck Auditorium, founding the Auditorium Staff, plus the Highland Theatre Company as its Producer/Director.
Larry has worked on hundreds of productions as lighting designer with a variety of theater companies, receiving The Times Reggie Best Lighting Award twice and Best Director-Musical Nominee, plus the 1997 NW Indiana Excellence in Theatre Foundation Best Lighting Award. Larry holds a Doctor of Fine Arts (D.F.A.) degree in Theatre Studies. He received both his Bachelor and Master's degrees from Purdue University Calumet in Telecommunications and Theatre Production and Management. Purdue honored him in 1997 with the prestigious Distinguished Corporate/Community Service Award. In 2010, Purdue University Calumet honored him with the Alumni Leadership Award recognizing outstanding alumni from various fields of study. In January 2016, Larry was inducted into the Indiana Thespian Hall of Fame for his many years as a theater educator.

Larry is a voting member for the Grammy Awards since 1980, and serves on the Board of Directors for Lakeshore Public TV / Radio (WYIN-TV Channel 56 / The Lakeshore 89.1 FM), where he has been often seen as a on-air pledge/auction host, Leadership Northwest Indiana, Purdue Calumet Experiential Learning Advisory Board, and previously on LakeNET and Salute (a veterans recognition group) boards. In 1999, he received the Distinguished Leadership Award from the National Association for Community Leadership at the annual national conference.

Larry is married to Carol Lynn (who serves as co-Theatre Company Director and Producer/Director of Wilbur Wright Theatre Company) and is proud dad to Lauren, Jamie, and Christopher (plus grandpa to Carlie, Brooke, Savannah Lynn, and Chase). In his spare time Larry is a recognized photographic artist with several gallery exhibits to his credit, a licensed commercial pilot, and Extra Class amateur radio operator (WB9FQS).