Becoming a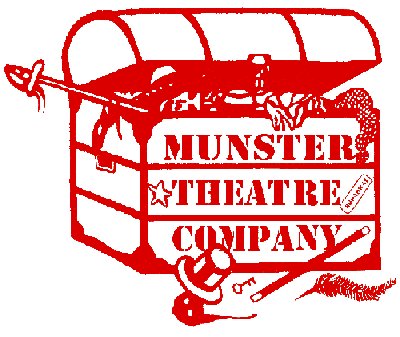 Patron
We are the Munster Theatre Company, and we would like to take a moment to introduce ourselves. Munster Theatre Company (MTC) combines all theatrical productions of Munster High School under a single, easily recognizable name. All drama/comedy and musical theater productions wear the Munster Theatre Company name. Our goal is to continue bringing our audiences the highest quality theater while building on the time-honored traditions, which have been long established here at Munster and uniting the choral, band, and orchestra performing arts programs.
Last seasonís full-length plays, The Beatles Slept Here and Arsenic & Old Lace, and musical productions of Youíre a Good Man Charlie Brown and Carousel were a resounding success with the help of our current patrons and we thank them for their support. We also assist the Wilbur Write Theatre Company with their productions. We hope to become your choice for affordable, quality theater, on par with the many fine regional theater companies in the region.
Producing quality theater is however increasingly expensive. The rights and royalties on our musical productions many times exceed $2500. This is before we have built a single set, played a single note, or put on the first costume. Munster Theatre Company productions are self-supporting, through our ticket sales and patrons alone, and not dependant on tax dollars. Our Patron support is used to make long-term investments in the program purchasing equipment like a second large follow spotlight, additional microphones/audio equipment, High Definition Video Camera, Digital 8 Camcorder, cyclorama backdrop, table saw, music stand lights, shop tools and other long-term improvements for the theater. Patron funds also underwrite the music director stipend for the fall musical.
The Munster Theatre Company would like to invite you to share in the success of our entire 2009-2010 season. Our planned season include: September, Just Another High School Play; November, the new revised Broadway musical version of, A Funny Thing Happened on the Way to the Forum; February, our winter play, and our grand spring musical this season in April. By becoming a MTC patron now, you will provide desperately needed funds to provide our students with the means to be the very best theater in the region. If you have been a past supporter, we would like to thank-you for your support and encourage you to continue your generosity.
MTC patronís will be included in our first program for the September production (must be received by September 15), and in the programs for our entire season (novice, fall, winter and spring productions) plus on our lobby board and web site. Please be as generous as possible and return the form with your name, as you would like it to appear in the program:
Click here to create a printable Patron form


I wish to lend my tax-deductible support to the

Munster Theatre Company for the the entire ____________________theater season.

_____ PATRON $ 10 or over

_____ SILVER PATRON $ 50 or over

_____ GOLD PATRON $ 100 or over

_____ PATRON SAINTS $ 200 or over

_____ THEATER ANGELS $ 500 or over

_____ THEATER ARCH ANGELS $1000 or over

NAME_________________________________________________________________

BUSINESS_____________________________________________________________

ADDRESS_____________________________________________________________

CITY_________________________________ STATE___________ ZIP____________

EMAIL________________________________________________________________

Please Make checks payable to Munster High School


8808 Columbia Avenue ∑ Munster, Indiana 46321
(219) 836-3200 x3248 ∑ FAX (810) 885-4041 ∑ Email LAB@munaud.org